In Sickness and in Health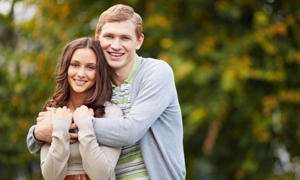 Dear Janie,
Soon after my wife and I were married, we discovered that she had leukemia. While dealing with our initial shock, we began strategizing how to best fight this together. Thankfully, the response of our family and friends was tremendously supportive. There was an immediate need for suitable blood and platelet donors. It would help keep treatment costs down and gave us peace of mind by being able to reduce the risks associated with donations by strangers. None of us knew where to start, but were determined to turn our feelings of helplessness into something that we could all benefit from. How could a PHR help my friends and family in trying to come up with a care plan that would involve multiple people?
Signed,
In Sickness and in Health
Dear In Sickness and in Health, 
I'm so sorry to hear of the health challenges you and your new wife are dealing with. When facing a serious illness like leukemia, having a PHR is key because it becomes the one place a person can store all the health information generated by the many care providers involved in diagnosis and treatment of the illness. Keeping the data with the patient has proven to be the strategy that works the best.
A PHR provides functions that make it easier to track and visualize certain test results which can help you and your wife make sense of her health data. She can track symptoms and track progress so she can supply care providers with more accurate data that helps them determine the best course of care. She can also use her PHR to record advance care planning information so that in the case of an emergency or critical care scenario, her treatment goals and preferences are clearly documented. If you are her designated healthcare agent, this documentation can also help you make decisions according to her wishes.
Belonging to Janie Appleseed Network also gives you access to a community of people who can be polled about specific needs. By having accurate information about your wife's blood type, you could inquire within the network to determine if there are other members who may have the needed blood type to be a match. Janie Appleseed Network expands your access to potential donors beyond just friends and family to others who have well documented health histories that can be shared consensually.
We wish you all the best that is possible as you work through this time of sickness together.
Be well,
Janie